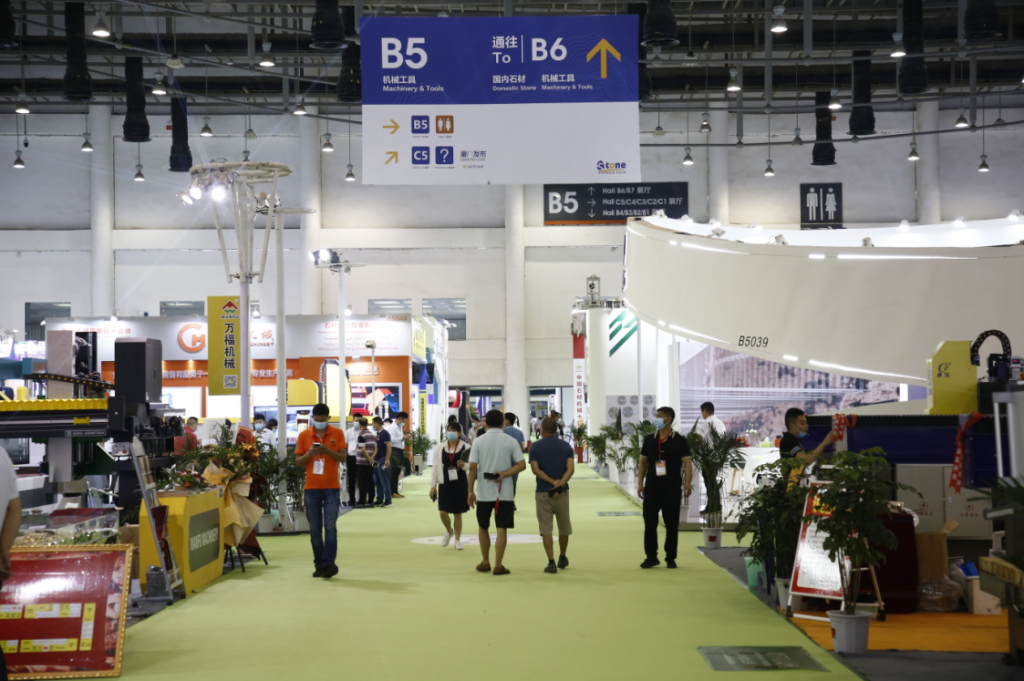 The 21st Xiamen International Stone Fair has come to a successful conclusion. In these four days, exhibitors and visitors from all over the world gathered together to share new information and new trends in the stone industry. Next year's Xiamen International Stone Fair will be held from March 16 to 19, 2022. We look forward to meeting you again in Xiamen in spring!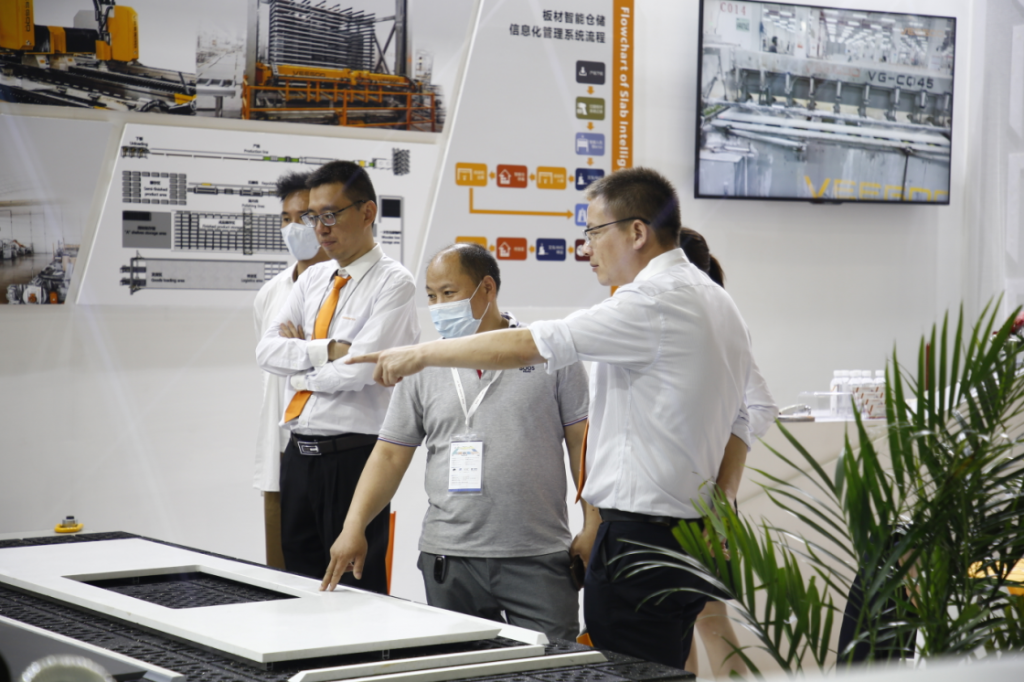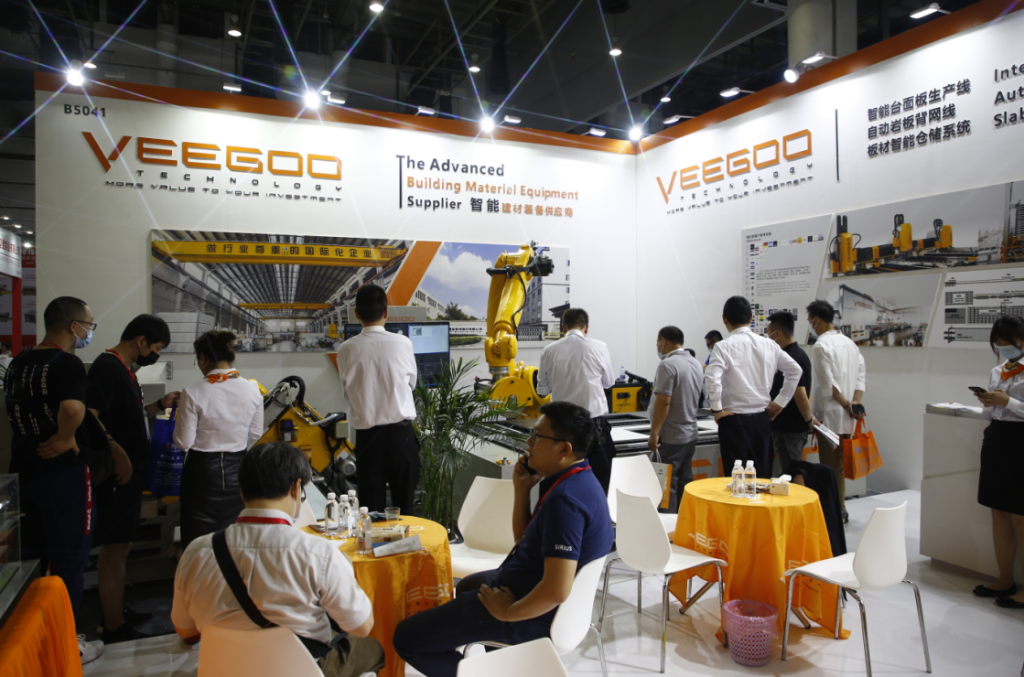 Veegoo Technology participated in the fair with the theme of stone equipment and building material equipment at B5021 and B5041 respectively. Although foreign visitors were unable to visit the fair due to the epidemic situation, Veegoo booth was still full of visitors. During this period, Yan Xiaofeng, Secretary of China Building Materials Federation, Chen Guoqing, President of China Stone Material Association, and other leaders of the association visited Veegoo for guidance.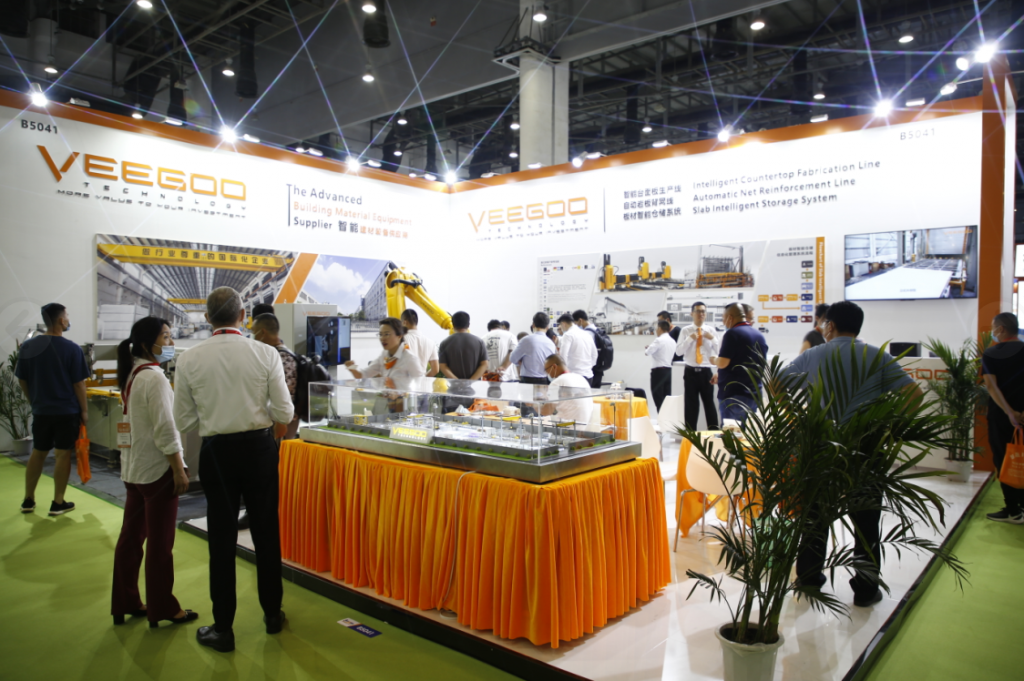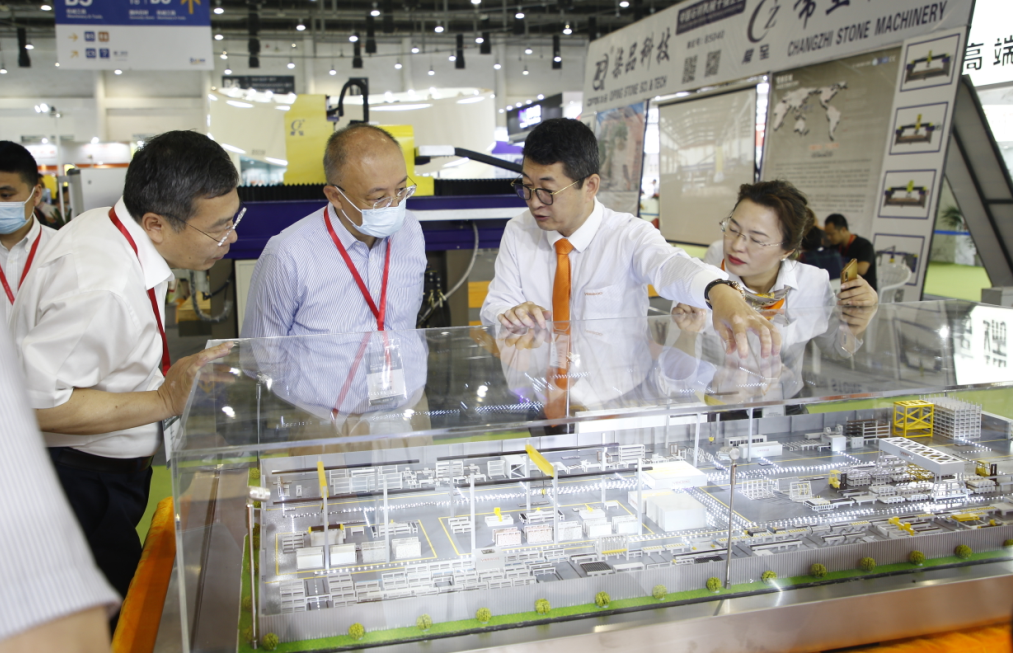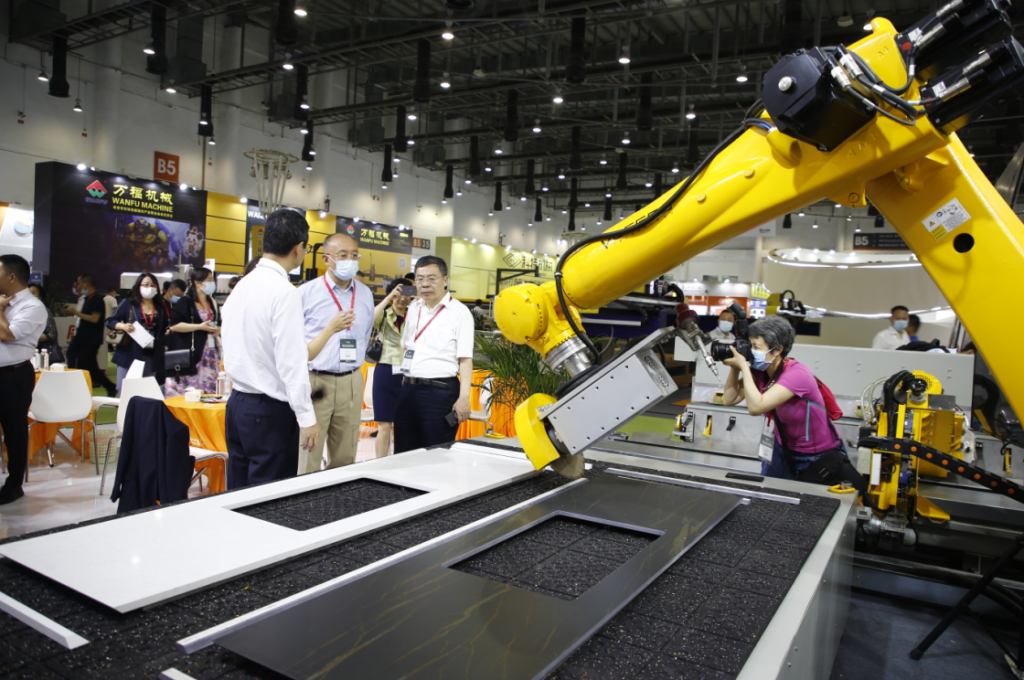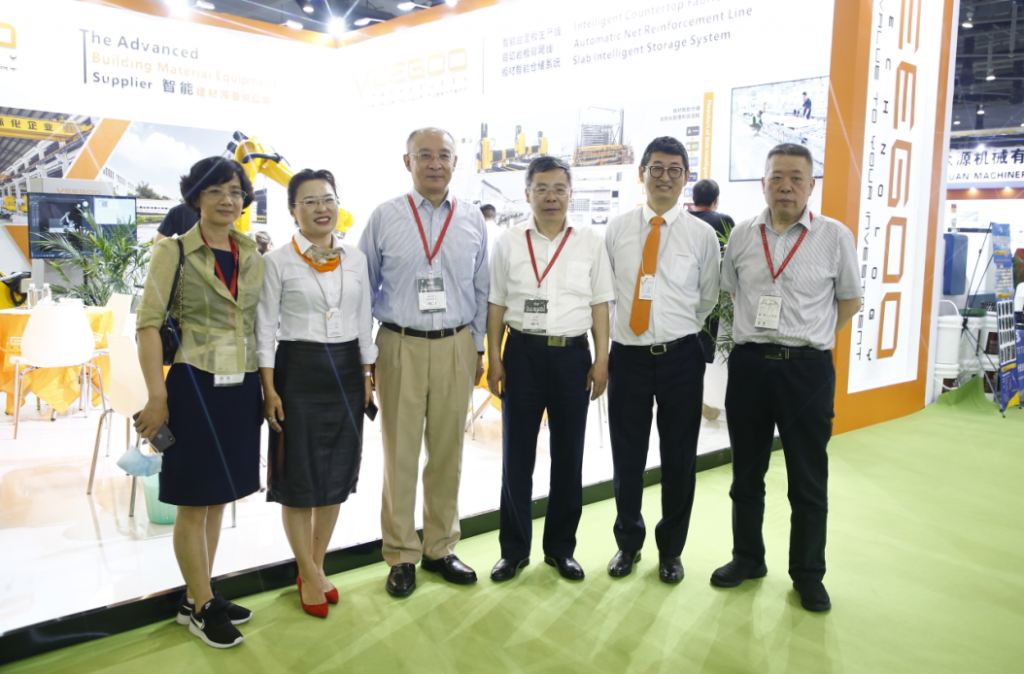 In this fair, Veegoo brought cement base slab production line, intelligent countertop fabrication line, intelligent slab storage system, fully automatic net reinforcement line, customized furniture intelligent manufacturing platform and other new products. Among them, the robot with saw blade and water jet attracted countless audiences and was highly praised. The customized furniture intelligent manufacturing platform connects the manufacturer and the customer, which is highly praised by the fabrication factory.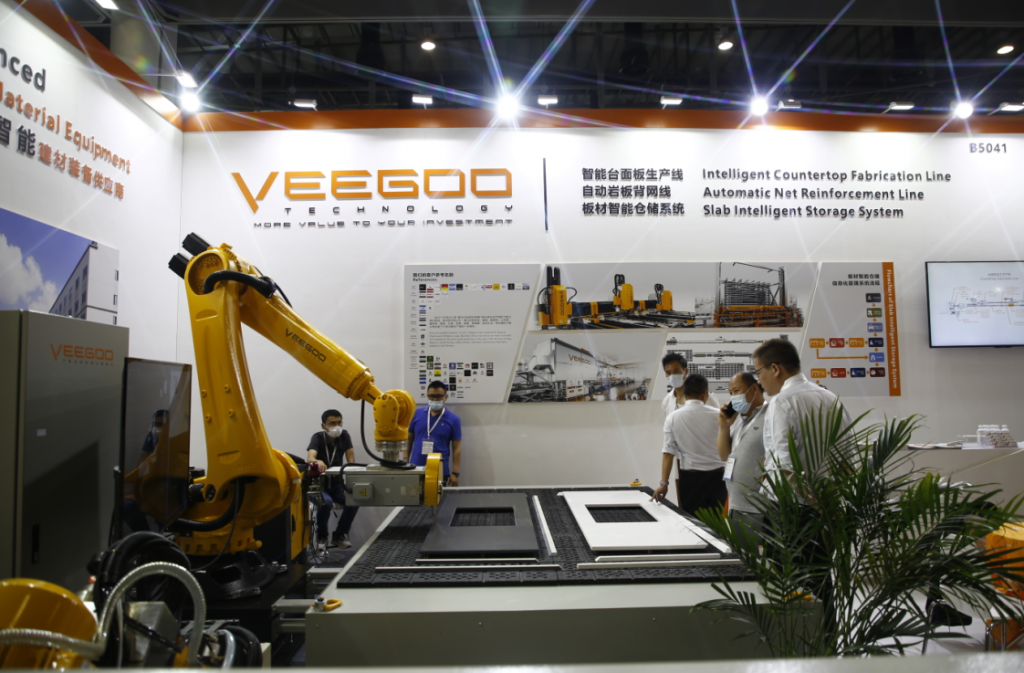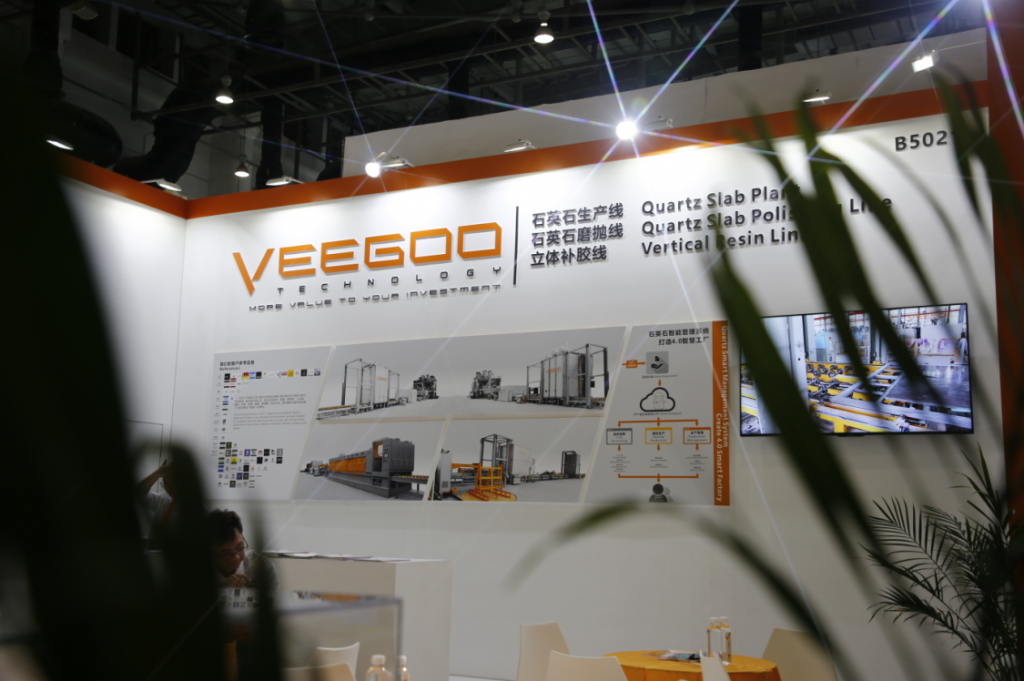 Invited by the Organizing Committee of Xiamen exhibition, Veegoo Technology participated in the "launch out at XSF", "the anchor show you the machinery" and other activities. Mr. Keith Qian, assistant to the chairman, introduced Veegoo's new products and future development direction in details in these activities.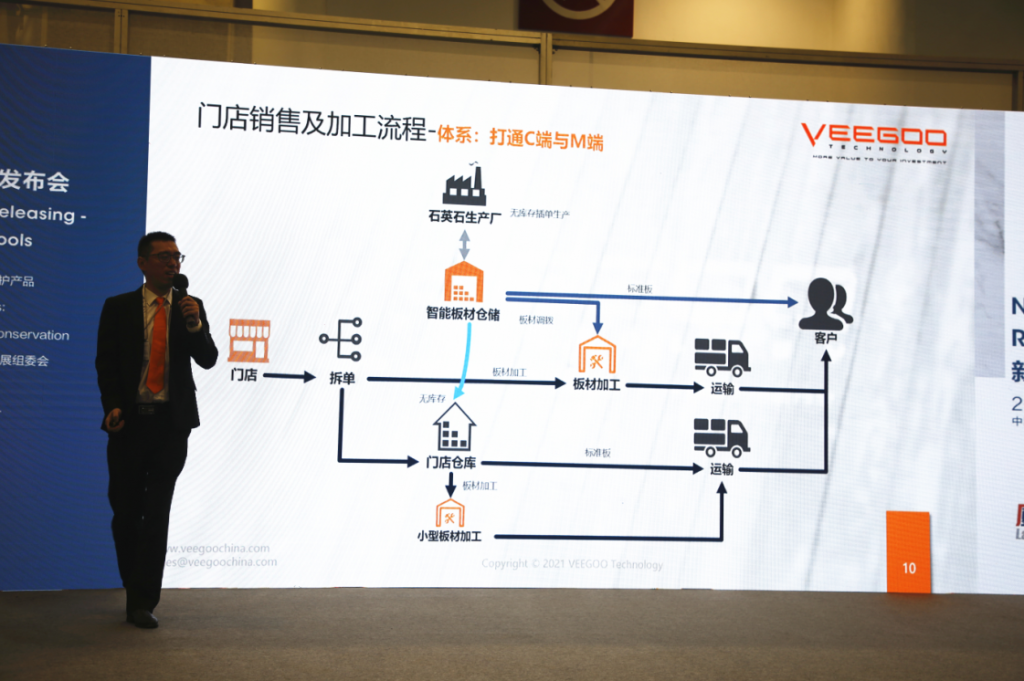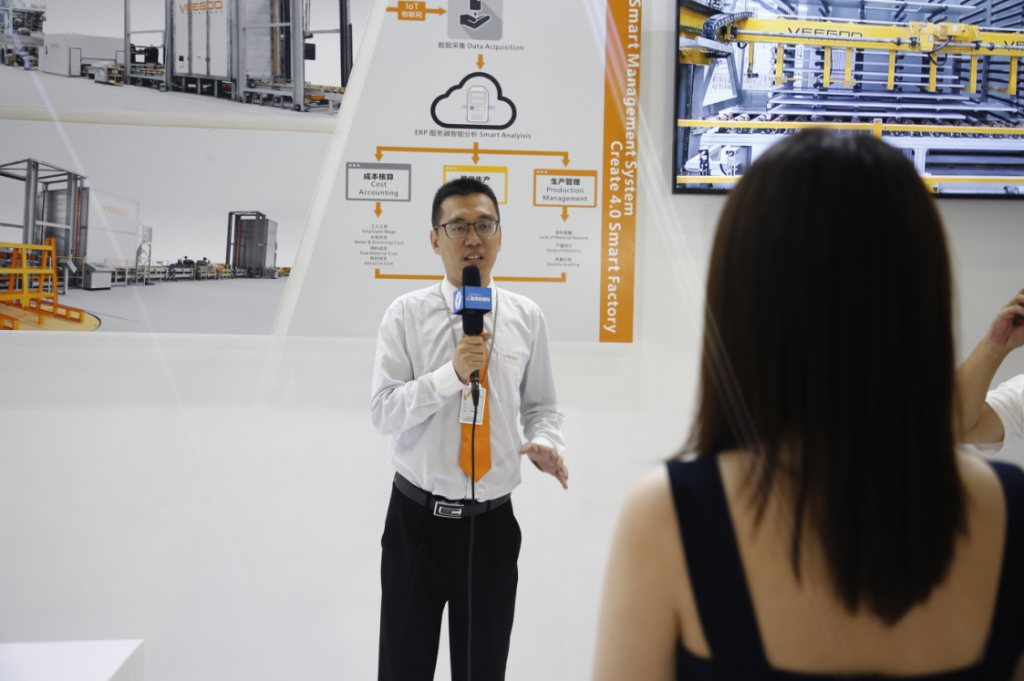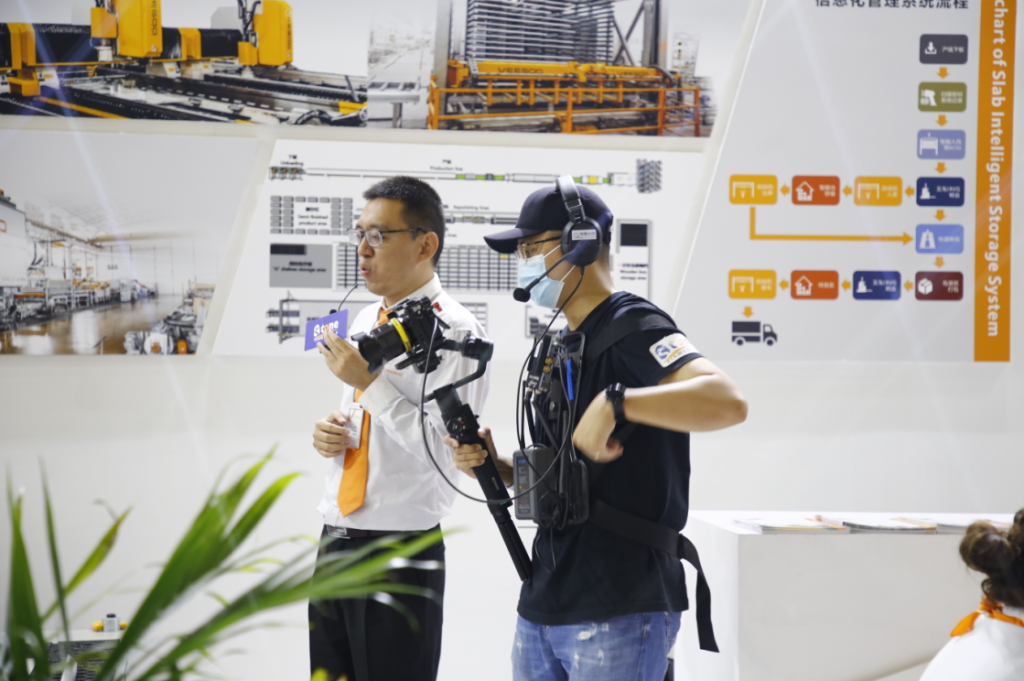 The 2021 Xiamen International Stone Exhibition has come to a successful conclusion. Let's make an appointment with you on March 16-19 in the spring of 2022 in Xiamen!