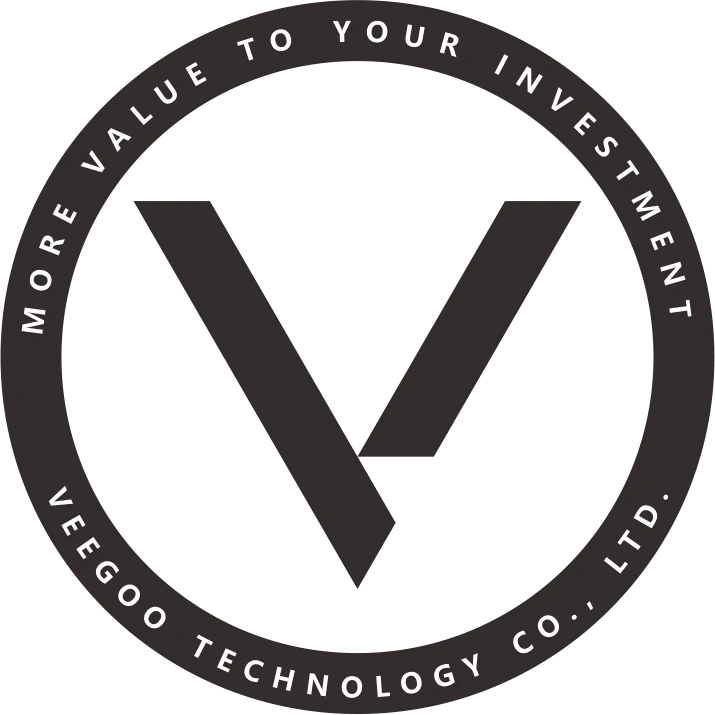 To correctly design a quartz slab plant, various commercial and technical variables need to be defined. Customer and supplier must carry out a thorough joint analysis during the configuration phase in order to optimize the process and adapt the layout and the equipment to the customer's specific requirements.
Some of the key questions to answer:
What is the yearly production goal (m²/y)?
Which design are you manufacturing (Super White, Single color, Veins, Multicolors, Special designs)?
What is the expected average lot size (slabs/order)?
Which level of automation is required (Fully automatic, Semiautomatic, Manual)? This is a very important question because VEEGOO provides automatic production lines only.
What are the desired levels of quality and repeatability?
Will the line be installed in a new building? If not, could the existing building impose limitations on design and layout?
Classic VP/R 16/20
(Paper / Rubber | Jumbo Size / Super Jumbo)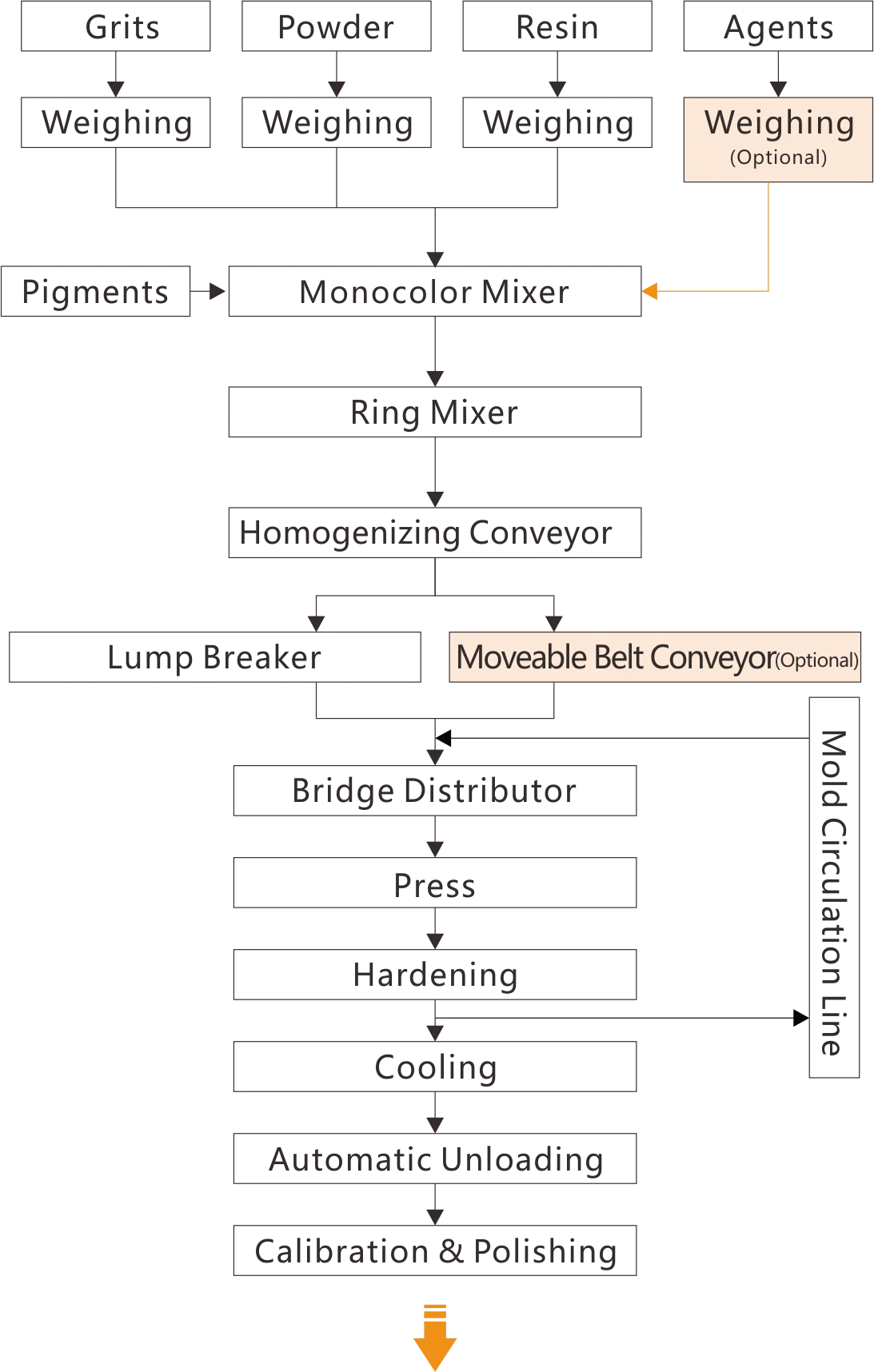 Turbo VP/R 16/20
(Paper / Rubber | Standard / Jumbo Size / Super Jumbo)
If you want to produce normal design slabs, and at the same time, produce special design slabs, we suggest you to choose this "2+1" configuration.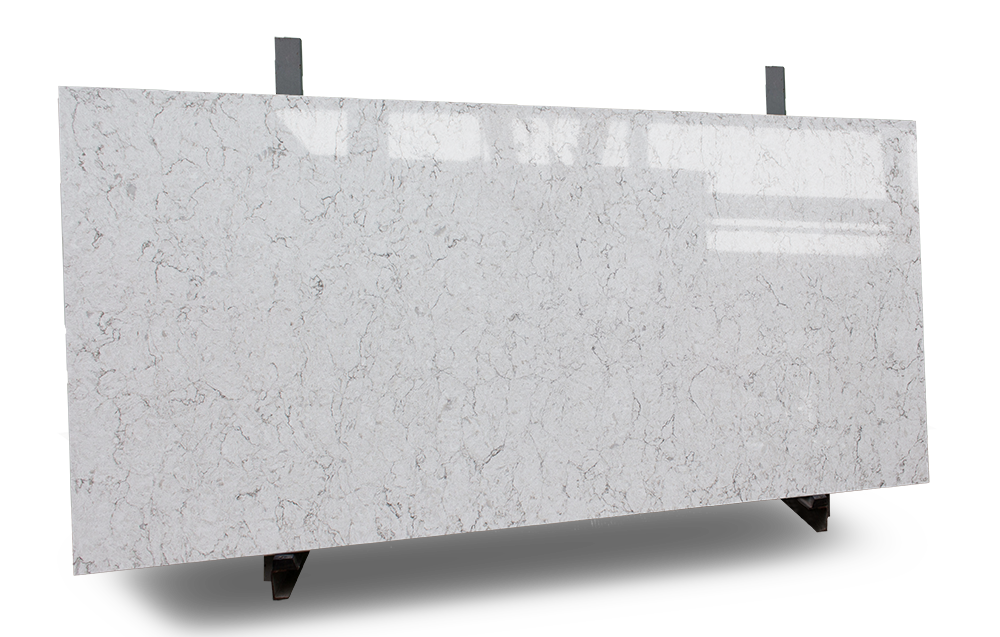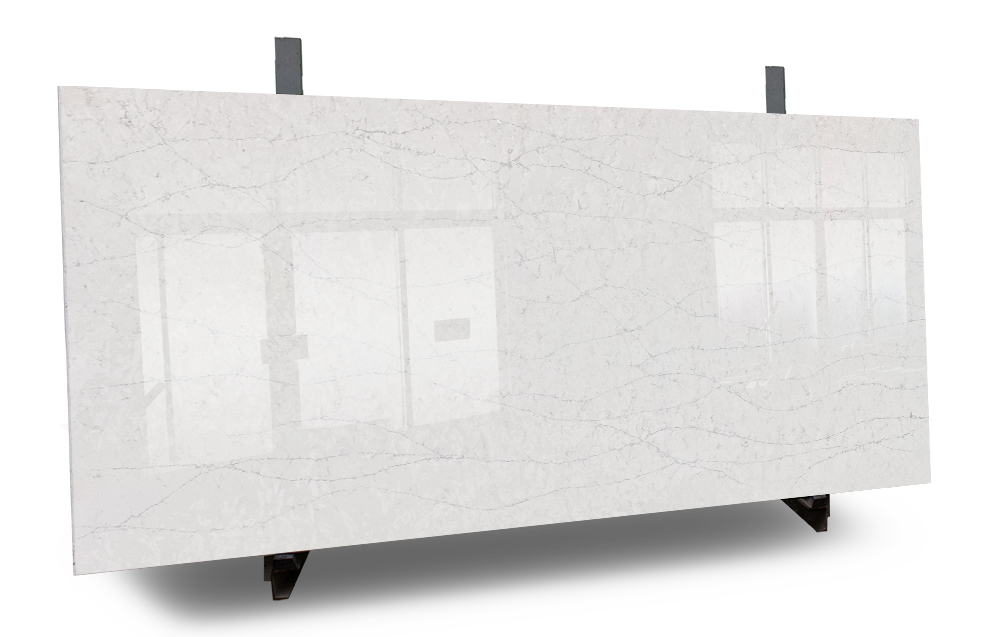 Deluxe VP/R 16/20
(Paper / Rubber | Jumbo Size / Super Jumbo)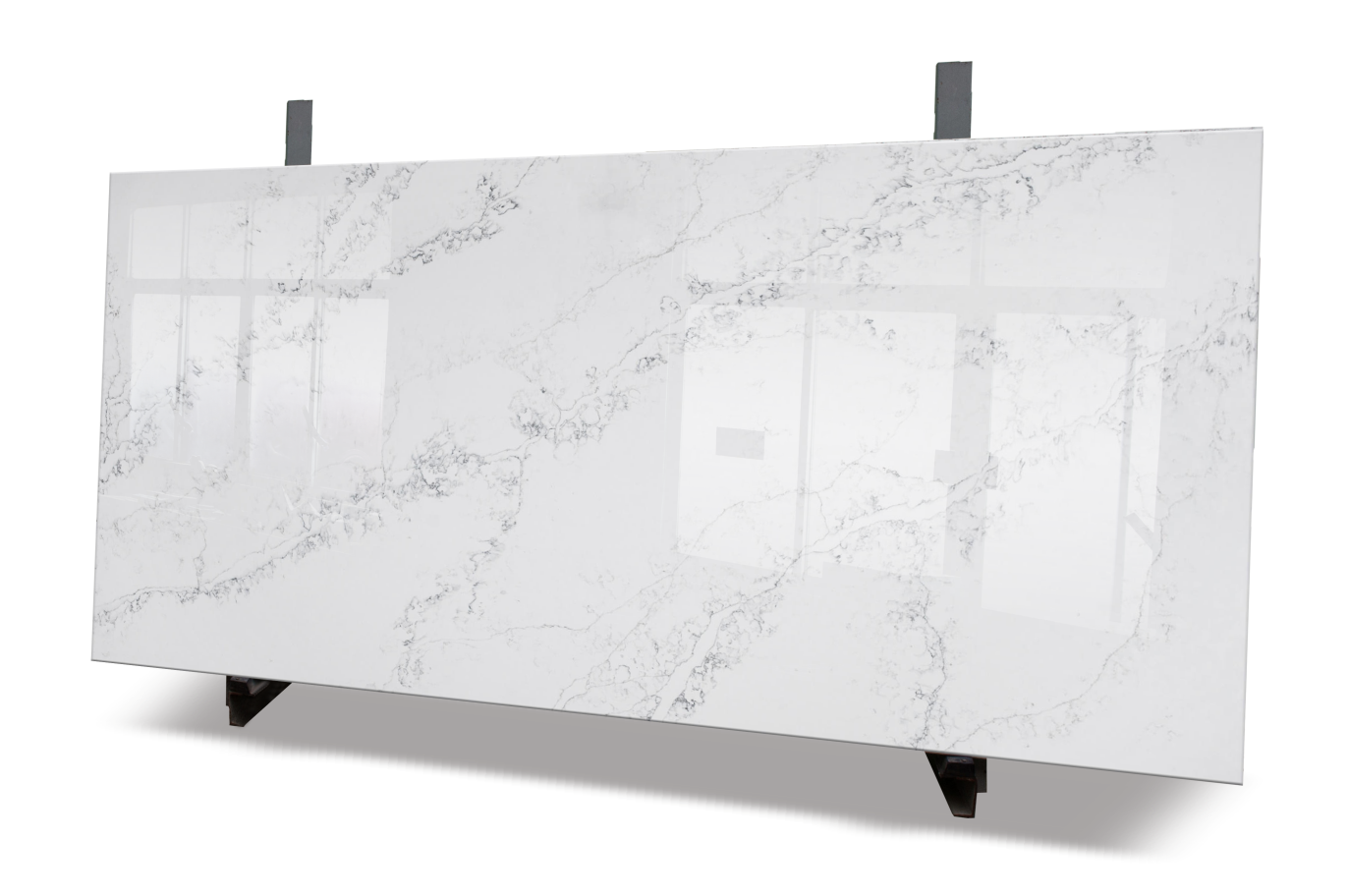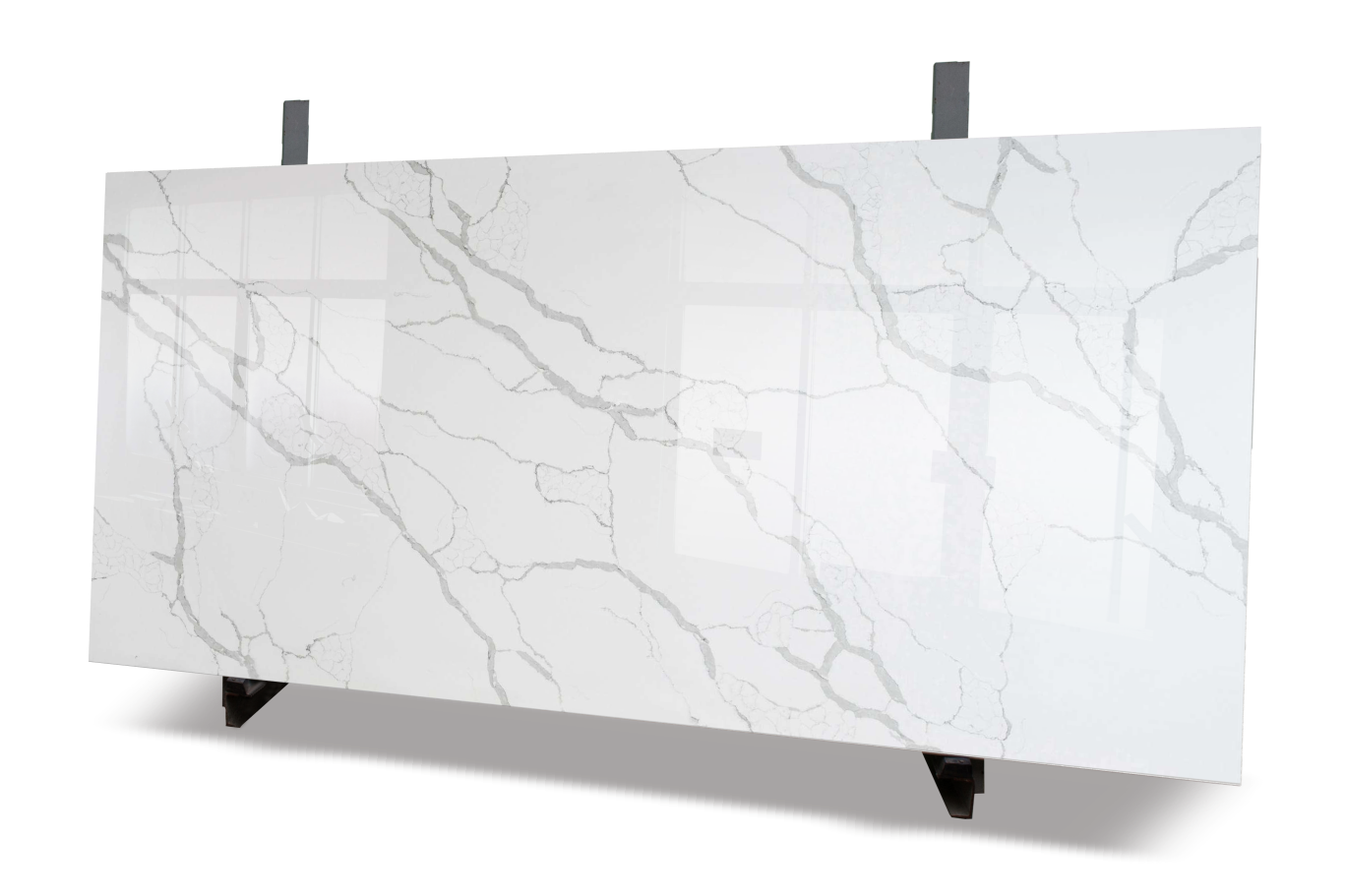 Based on our experience, the Pareto principle, or the 80/20 Rule, applies when designing a engineered stone. Only 20% of the plant´s design needs to be customized, and 80% consists of fine tuning the following three classes.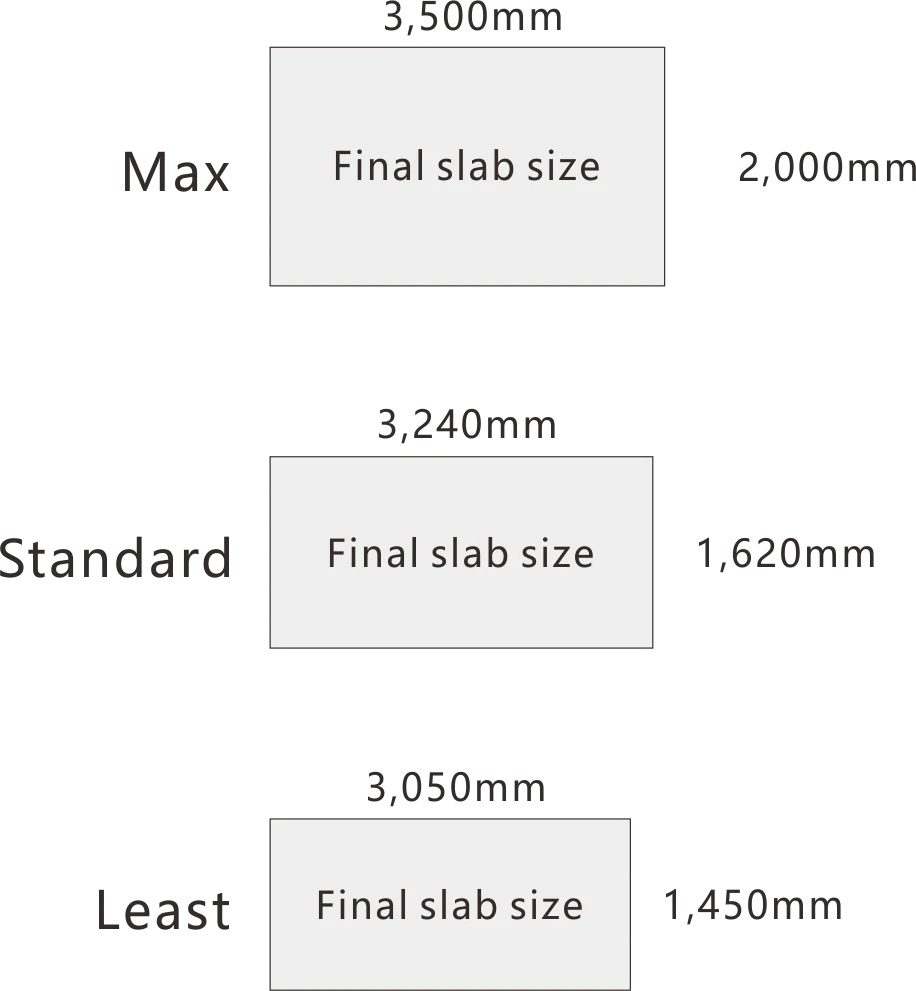 "New or existing?" That is the question. New buildings offer the opportunity to free the imagination in search of the best possible solution without any constraints. In such cases, it is possible to adopt left-to-right or right-to-left material flow, together with various layout configurations ("I", Parallel"I", "L", "C", etc.) to optimize operations and minimize floor space requirements.
Existing buildings on the other hand, can occasionally impose limitations on an optimal design.
In such cases, the net height under the crane hook and the possibility of digging specific areas of the building are key factors.
In a nutshell, an optimal design is one that optimizes material flow, provides special by-passes for processing specific designs, and minimizes floor space requirements while preserving ergonomics, safety, and efficiency.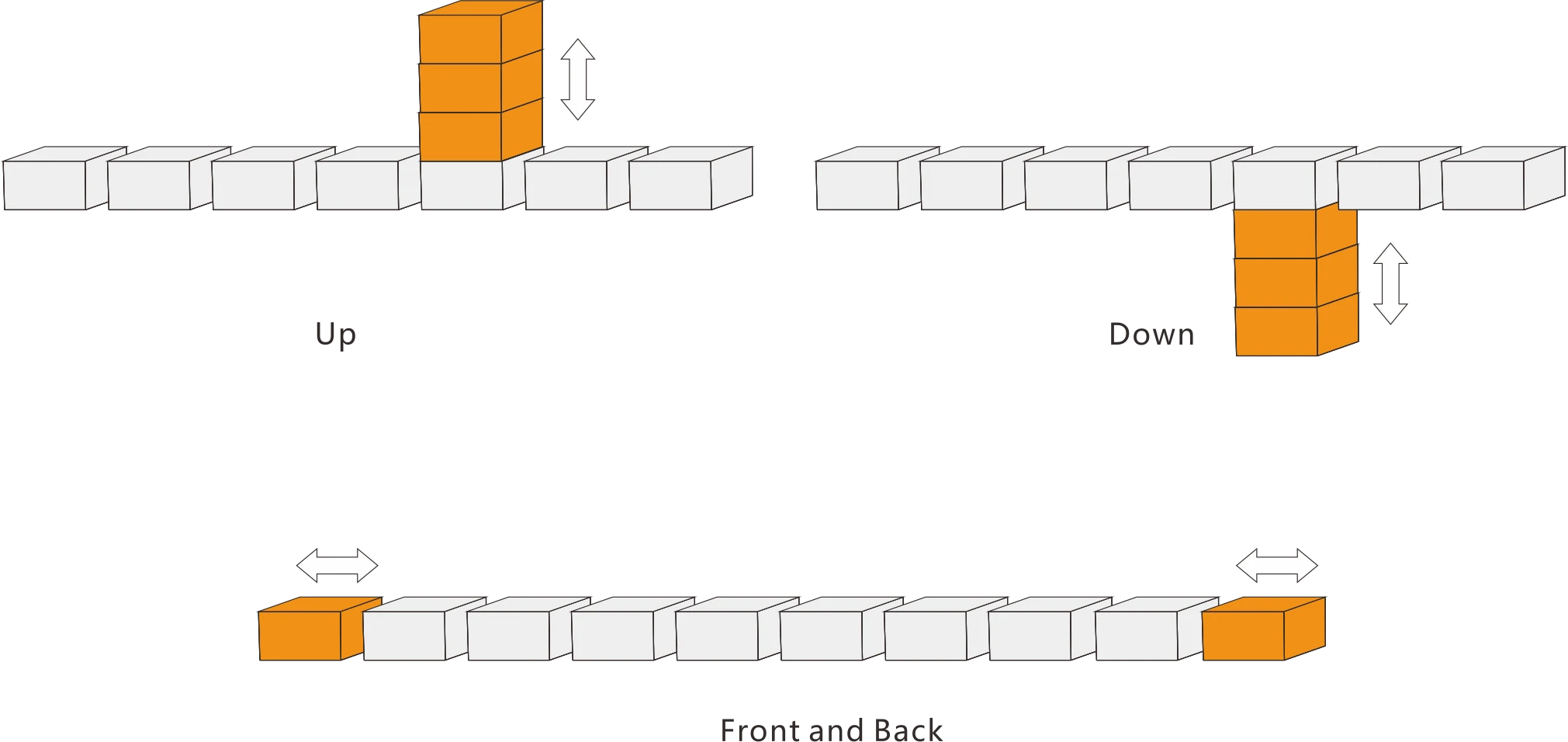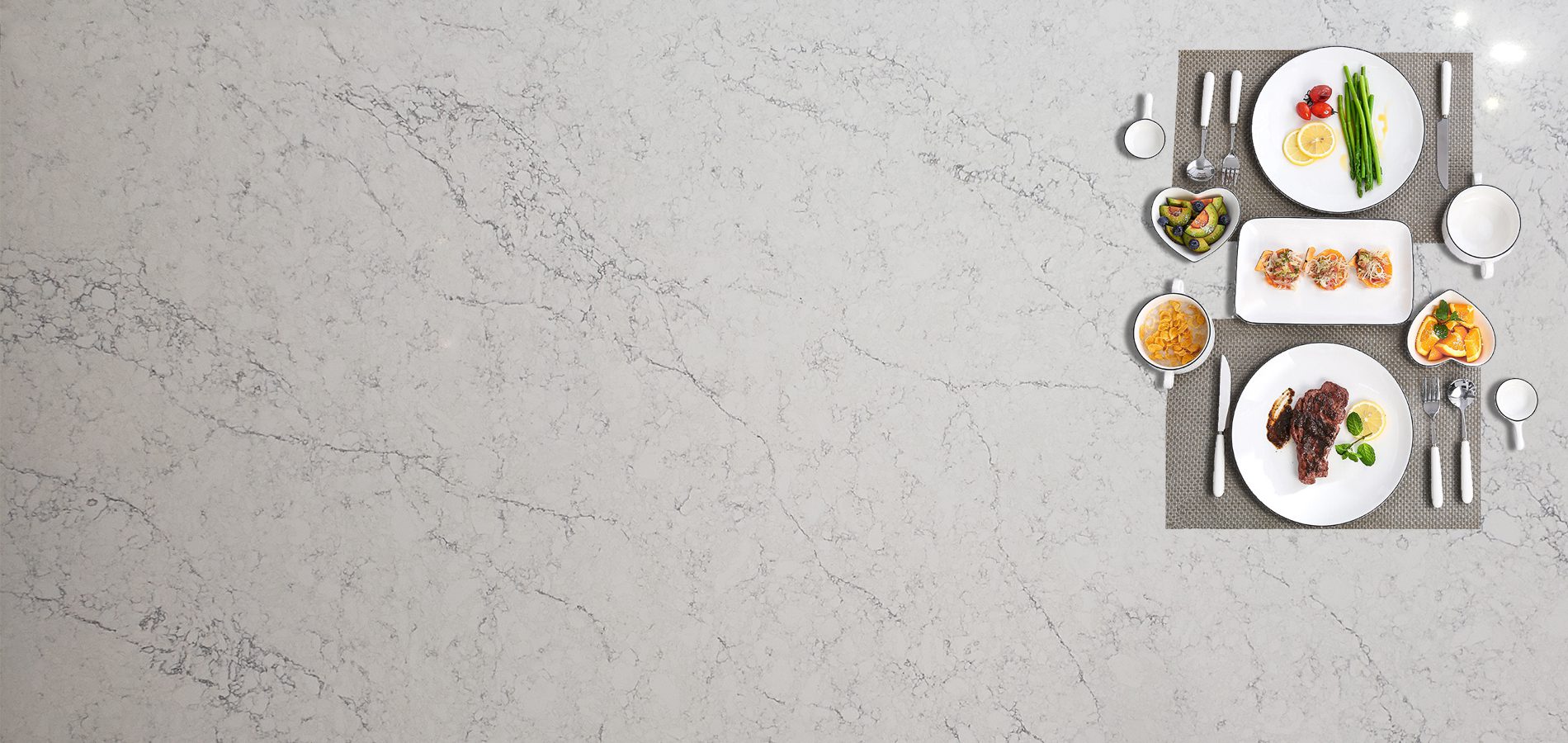 What can you make with a VEEGOO line?
Virtually anything. It is possible to produce any slab design of the highest possible quality, excellent reproducibility,
extreme reliability, all at very low production costs, which serve to ensure a good return on investment.
---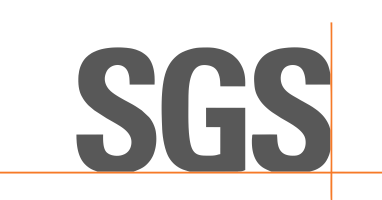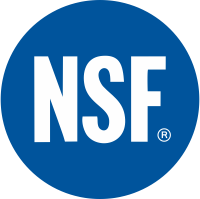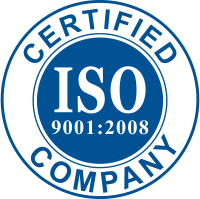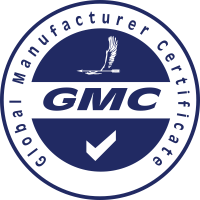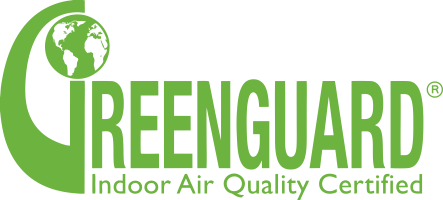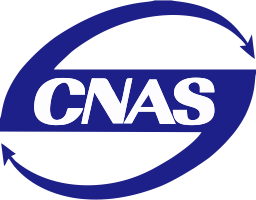 Quartz lines are a complex assembly of customary and well-established technologies. By using proper designs, the correct choice of materials, generous thickness levels, adequate components, professional planning, mechanization, and proper assembly and installation processes, these plants are highly reliable and assure a prolonged Mean Time Between Failures (MTBF). At VEEGOO, we use Chinese components only if they meet our quality standards. Otherwise, we go for imported, high-class components from providers in Europe, Japan, Taiwan, or Korea.
Process
The key to a successful quartz plant is the ability to manage physical quantities such as pressure, concentration, temperature, viscosity, speed, acceleration, torque, force, vibration, current, voltage, power, weight, and mass... and automation is crucial in achieving this. VEEGOO lines use the best possible components available in the market, including Yaskawa drives, Schneider inverters, electromechanical components, PLCs and touch screens, roots pumps, top quality bearings, motors, joints, and valves, because every single component contributes to the final quality and reliability of the production line.
Repeatability
Repeatability is a critical feature of any production system. It is the ability to duplicate a specific lot, even after long periods, within the margin of tolerance established in the technical specifications of the product. Repeatability is essential when dealing with high-end customers who carry out routine inspections of incoming lots. Statistics and common sense suggest that humans can deliver repeatability, but automatic systems can undoubtedly do a better and more dependable job.
Remote Assistance & Management Monitoring
As previously established, properly designed and maintained quartz slab lines can be very reliable and deliver long MTBF. Nevertheless, issues can arise. To help address, VEEGOO quartz lines can be remotely assisted. This means that our after-sales service department in Foshan (Guangdong) can use special software to remotely connect to and check the quartz line PLC and functionalities. This is a normal practice in many production fields and helps expedite troubleshooting process and reduce maintenance costs.